Join THE WELL PLACE Organizations Association (TWPOA)
THE WELL PLACE Organizations Association (TWPOA) members are independent businesses and organizations with products and services that align with THE WELL PLACE (TWP) life elements: Calmness, Nutrition, Nature, Music, Movement, Laughter, Learning and Spirituality. We focus on collaboration with community members with the goal to become healthier and happier.
Sustainability of a healthy community is a personal matter. According to the Center for Disease Control, "Community engagement to promote health is good business."
Who are TWPOA Members?
Catholic Eldercare, NE Minneapolis, MN
Author Trish Herbert, JourneyWell, A Guide to Quality Aging, Minnetonka, MN
Annona Gourmet, St. Anthony, MN
Fitness Crossroad, St. Anthony, MN
Dharma Spa, Minneapolis, MN
Jax Cafe, NE Minneapolis, MN
Infinity Direct, Plymouth, MN
Eastside Food Co-op, NE Minneapolis, MN

Lake Country Booksellers, White Bear Lake, MN
Chinook Book, Twin Cities, MN
Judy's Studio, Roseville, MN
Cooking by Kate, Twin Cites, MN
KC Product Developement, L.L.C., Minneapolis, MN
TWPOA members provide support to the TWP members in maximizing their wellness plans: Places to Laugh, Move, Relax, Meditate, Eat, Learn, Listen, Pray, Dance and/or Connect with Nature.
You can support this wellness intiative AND receive all of these benefits for only $2500 for the first year!
Why join TWPOA?
Participants of the TWP are encouraged to seek out TWPOA members to achieve their wellness goals with your products and services.
TWPOA Members attract engaged customers. Help TWP members meet their goals with your products and services.
Collaborate with other like-minded businesses and organizations. Get the answers and new ideas you are you looking for as a leader.

Access to quality programs and opportunities to keep you informed about the latest health and wellness related research for you and your employees. (go to

https://www.thewellplace.net/well-place-work

)
Increase your visibility and traffic, while you enhance your reputation for supporting community wellness.
Speak to more community members through your personal web page that promotes your business/organization, as a sub-page of TWP. (Can be linked to your website).
Opportunity to offer content to TWP website and marketing materials to engage the community.
Your logo inclusion in TWP newsletters, marketing materials and events.
Opportunity to include articles in TWP Newsletters to communicate your organization's mission and goals.
What is THE WELL PLACE (TWP)?
TWP is a wellness initiative with the goal of providing recources to motivate participants to create a wellness plan based on what is meaningful to them.
On-line tools provide step by step wellness. We also provide sustainable management systems, learning articles and introductions to local resources, organizations and businesses.
TWPOA members provide valuable support and resources to participants.
Your membership makes a difference!
Prime time community outreach! Thousands of TWP Members (many live and/or work locally) are linked directly to you at a time when they need access to quality wellness resources.
TWP Member is guided to your organization/website for enhancing personal life elements through worksite wellness, health insurance alliance, and eventually their individual neighborhood TWP physical location.
Select TWPOA Members are listed on a menu for providing worksite and community education.
TWPOA Members are listed and linked on TWP website.

How do I join the TWPOA?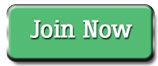 Apply for this special wellness opportunity! For only $2500, you will be spotlighted as a TWPOA Member.
Commit to supporting TWP members in living their wellness plan with your products and services.